Meet Justin Knapp
&
Ulysses "Poncho" Anderson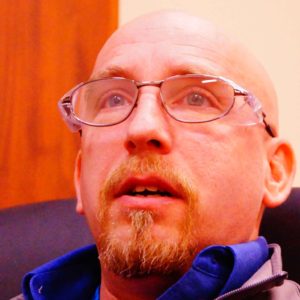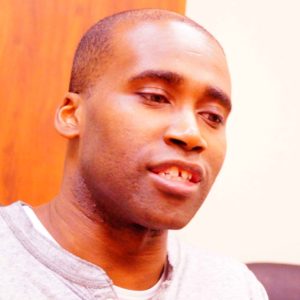 Justin Knapp and Ulysses "Poncho" Anderson know the impact coaching can have. Both have benefited from it personally and see it as an integral tool for their own success. They both also knew that coaching should play a key role in the success of the Advanced Manufacturing Practicum Program (AMP). When they were asked by Buschman to help roll out the program, both came on board quickly.
Anderson, a third shift supervisor at the Buschman Corporation, AMP's founding company, comes in outside his normal work shifts to serve as a coach. He does this because, like the participants, he's a product of the neighborhood around the Buschman facility, which gives him a personal interest in their development.
"I feel the need to give back as much as I can. I want to show them that you can succeed wherever you are, especially here," says Anderson.
Knapp, a quality and technical engineer at Buschman, serves as AMP head coach, making sure students are successfully integrated into the company, and that students, the company and the school know about their performance and needs. Over and above his role at Buschman, his experience as a Boy Scout leader made him a natural choice. He sees the head coach role as critical to the success of the program and the students who participate.
"I have an eagerness to get involved, and they wanted that instilled in the students," says Knapp. "And by helping them learn the culture of a manufacturing shop, I feel like I'm helping them, the company and everyone involved improve."
The biggest hurdle, Knapp and Anderson have learned, is getting the students immersed in that culture. It's also the biggest opportunity.
"You need to show them the difference between a school environment and a work one, but how both are important to becoming who you want to be," says Knapp.
The first major difference is time management. Getting to school at 8 am for your first class is important, but the program helps students learn that arriving "right on time" for your job doesn't leave time to get ready to work. Other critical time management skills include handling downtime and breaks, and showing effort over and above what's expected.
Students also have to know which  tools they need and how to get them. Unlike books at school, the right tool or safest shoe isn't always waiting for you at work. And even more important than physical tools can be the intangible ones, including transportation and dealing with family issues to minimize their impact on work. In some cases, students even need help with meals.
Most important for both men is being able to teach the students how to manage the expectations of a workplace in contrast to what's expected in a classroom. "There's a huge difference between a report card and a review," says Anderson. "With a report card it's a hard letter grade, end of story. With a review, sure there's an overall rating, but you can focus on the positives and negatives and develop a plan to improve. There's give-and-take and feedback involved. It's how you grow, not what score you got."
The balance for each is to make the AMP experience as real as possible for the students, with clear goals and expectations, while still providing a nurturing experience. The reward is tangible, as both have seen students enter wary and confused, but graduate confident and sure of themselves. And neither would have it any other way.