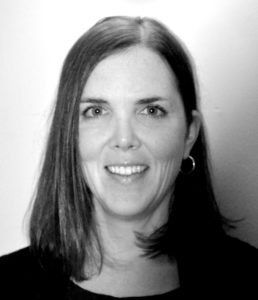 Advocate, educator, business and community liaison — these are just a few of the hats that Jessica Westropp wears in her role as Senior Manager of Youth Workforce Development at Manufacturing Works (formerly WIRE-Net) the economic development organization committed to building a strong manufacturing community in Greater Cleveland over the past 30 years.
Trained as a counselor and educator, Jessica was initially hired by Manufacturing Works to help prepare adults entering into the manufacturing industry, and she admits she didn't fully understand the business aspects of workforce development. After twelve years and many different job titles, however, she is now well-versed in the unique and productive ecosystem that exists between education, manufacturing companies and the community in northeast Ohio.
In fact, Jessica credits the variety of roles she has played (and continues to play) with keeping her perspective fresh and giving her an opportunity to connect with the people behind the jobs that students are being trained to fill. These personal connections lead the way for successful internships and training opportunities like the ones she has fostered on behalf of Buschman's Advanced Manufacturing Practicum — a dream of the company's leadership team that struggled to find a home until Jessica recognized its potential.
Recognizing that the students of today are the employees of tomorrow, Manufacturing Works youth programming began with a summer camp for middle school students and then expanded to include soft skills training, specially developed curriculum, job shadows and internships like those offered through the Buschman AMP program. Students can begin in ninth grade with exposure to the program. Job shadowing and career exploration begin in the tenth grade and internships begin midway through a student's third year of high school.
Reflecting on the student journey, Jessica notes the pride she feels, along with employers and educators when students transition from immature teenagers to thoughtful, critical thinking young adults. "I see it year after year. The manufacturing industry provides such a great career path, many students go on to stay where they intern, so we get to continue to see them grow" even going on to mentor and encourage younger students in the future.
When looking for potential community and business workforce development partners, Jessica said key indicators of success are employee retention and company culture. "We're always looking for companies like Buschman that are focused on career pathing, positive culture, a living wage" — all important for student success and growth.
Noting that Buschman's AMP curriculum is innovative and unique, Jessica is eager to see it expand to other companies through the affiliate model. She believes there are many reputable small to mid-sized companies that haven't entered into the workforce development conversation because they don't know where to start and "they're already doing more with less, focusing on getting orders out the door and meeting customer needs."
She goes on to say that the climate around company culture and employee advancement has come full circle within the past 5 years. All of the trade industries are stepping back and seeing how they can invest in sustainable workforce development, and the AMP affiliate model is a timely and realistic solution.